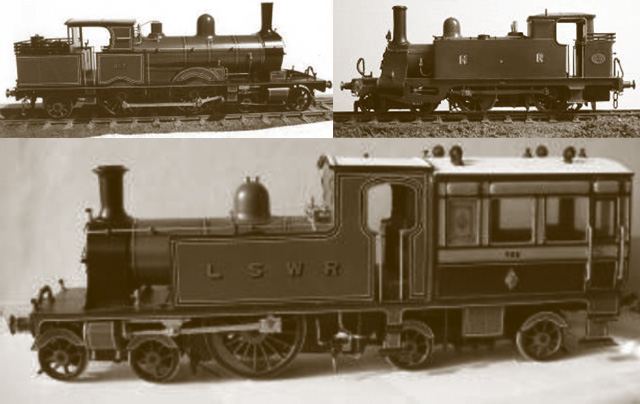 LOCOMOTIVE AND ROLLING STOCK KITS
Go to Kits PDF Catalogue,  or visit our online shop. All kits comprise locomotive and (where relevant) tender underframes in etched Nickel Silver, with the upper works/superstructure in etched Brass.  The majority of components are Lost Wax Castings in Brass or Nickel Silver, with a few Whitemetal castings, and where appropriate turned parts and/or pressings are also included.  Wheels, motor and some wire/rod and tube not supplied. Tenders are supplied with the kit where appropriate.
Working or Dummy inside Valve Gear Sets are available for all of the locomotive kits and these are listed in the castings and components Catalogue.
Coach and wagon kits consist of etched brass components with a selection of brass and whitemetal castings. Wheels, wire and rod is needed to complete the model.
VALVEGEAR - VIDEOS
A selection of videos showing our working GWR inside motion, MR inside motion, Stephensons inside motion and Joy's inside working motion.
These are our test pieces to check it all works.  They run at every exhibition, and the Stephensons inside motion first ran in May 1991 and has run as our working demonstration for over 2500 hours.
There are now kits for Stephenson's inside cylinder and outside cylinder motion, Allan's inside and outside cylinder motion, Joy's inside cylinder motion, and Walschaert's inside motion.  There are also "add on" sets of parts for locomotives like the MR/LMS  4F where indirect motion was used.
Other variations available are our sets for the MR/LMS Compound locomotives,  GWR inside cylinder small engines, and Drummond designed inside Stephenson's motion found in many LSWR, CR, HR, G&SWR and NBR designs.  These are all listed in the Inside Valvegear section  of our casting and components catalogue.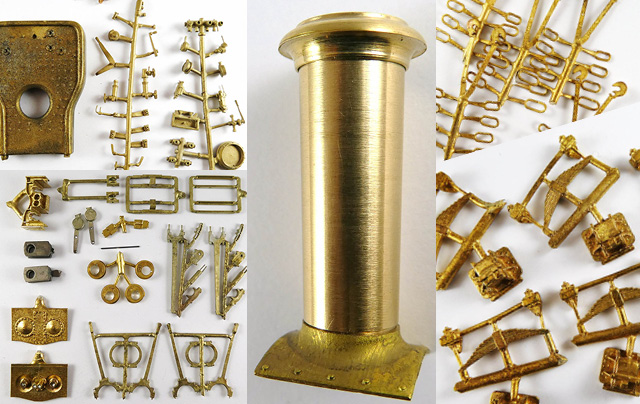 CASTINGS
Go to Castings PDF Catalogue,  or visit our online shop. 
Our extensive castings range arose out of two needs.   Firstly the range of kits needed cast components to complete them, and secondly there was a need for high quality components not available from existing ranges. The solution was to produce them and so our range, now standing at over 1200 separate items was started.
The vast majority of our range is either lost wax brass, nickel silver or bronze, with a declining number in whitemetal.  We aim to keep as many in stock as possible but inevitably there are a few awaiting new supplies.
When planning your projects it is advised that you check with us if anything is vital to progress.  There is a variable time delay on ordering new stocks, which can be as little as 10 to 14 days, or as long as 8 to 10 weeks.
Cast components are produced using works drawings wherever possible, in combination with photographic evidence, and where possible by visiting  railway museums and preserved railways to look at and measure actual components.  The castings will sometimes have light marking of a part line inherent in the moulding process, while we always try to put feeds in an unobtrusive place, or where cleaning up will be a reasonably easy task.